Frank Lloyd Wright: An Inside Look At Some Of His Most Iconic California Residences
June 10, 2016 Filed under: The Buzz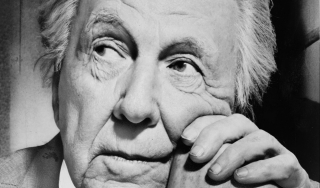 Frank Lloyd Wright endures as one of the world's most celebrated artist-architects, recognized by the American Institute of Architects as "the greatest American architect of all time," and his work so revered that many of his structures throughout California—and across the country, for that matter—have been turned into museums. You can pay a small fee and tour Hollyhock House, his first Los Angeles project, or the Hanna House in Palo Alto, now owned by Stanford University and boasting the hexagon shape Wright became so fond of.
But it's the private residences—those not open for tours and often (purposely) shielded from sight by low-line architecture and natural elements—that often inspire the most intrigue among Wright enthusiasts.
Concentrating much of his work in Illinois and Michigan, where he was born and grew up, Wright also made an impact in California (and California on him), and it was here where many of his most celebrated structures were created. In honor of his June 8 birthday (which was Wednesday), we're taking a look at a few of the 24 Wright homes across the state.
Sidney Bazett House, Hillsborough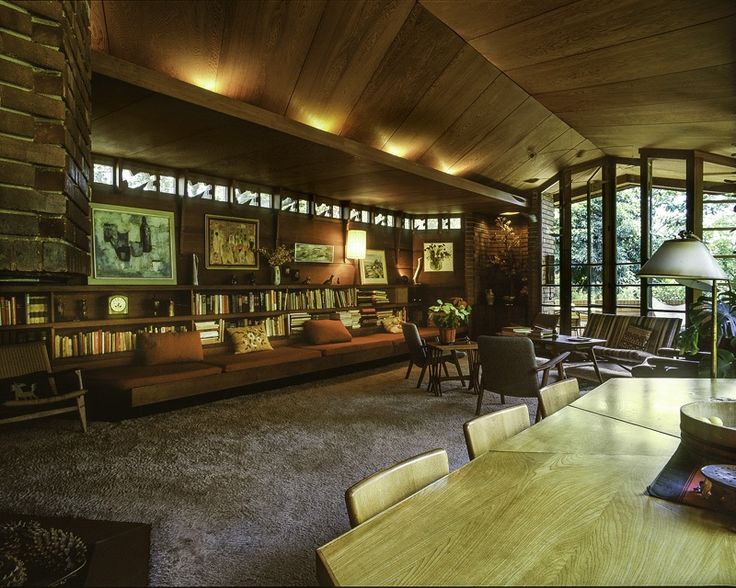 The first of Wright's California designs, the George C. Stewart House is also his only west coast Prairie-style home—a style that was said to have been developed as the antidote to the confinement and compartmentalization of the Victorian style and inspired by the the plains of the Midwest.

The Stewart House was built in 1910 entirely of redwood, with the low, horizontal lines indicative of Prairie homes and more than 350 windows. It's owned by novelist and short story writer T.C. Boyle, who bought the house in 1993 and gave a firsthand account of living in a Wright masterpiece in Architectural Digest, describing its "soaring two-story atrium, the whole surrounded by banks of windows, each with a unique pattern of mullions that swept the eye around the room and out to the deep woods beyond." Boyle has "written 12 books under the cantilevered overhang of the little room off the north sleeping porch," and enjoyed "the central fireplace…(which) has given us the very sort of warmth—actual and metaphorical—he envisioned for his Prairie houses."

John Storer Residence, Los Angeles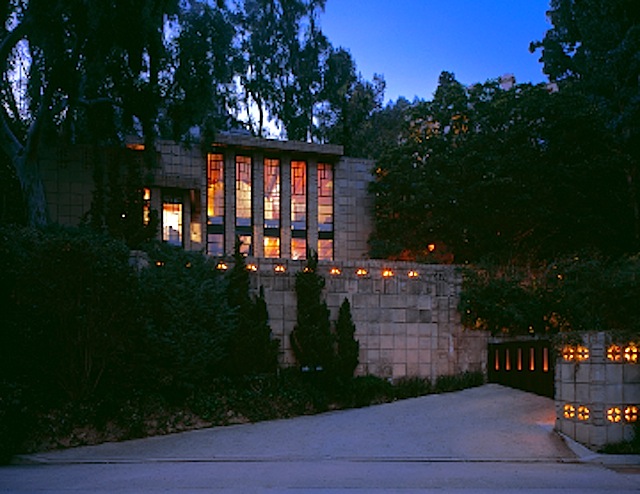 One of Wright's four L.A. County "textile block" house and named on the National Register of Historic Places, this 1923 Hollywood Boulevard concrete structure illustrates Wright's skill, along with a peek into his psyche. His reason for using concrete? He wrote in his own autobiography that he wanted to take an unremarkable material and make it beautiful.
"What about the concrete block? It was the cheapest (and ugliest) thing in the building world. It lived mostly in the architectural gutter as an imitation of "rock face" stone," he said in Frank Lloyd Wright: An Autobiography. "Why not see what could be done with that gutter-rat?"
Built to sink right into the natural landscape—a Wright hallmark—the Hollywood Hills home features four bedrooms and 2,967-square feet. Wright's son Lloyd Wright, himself a noted architect and landscape designer, designed the landscaping and later oversaw the home's restoration.
Charles Ennis House, Los Angeles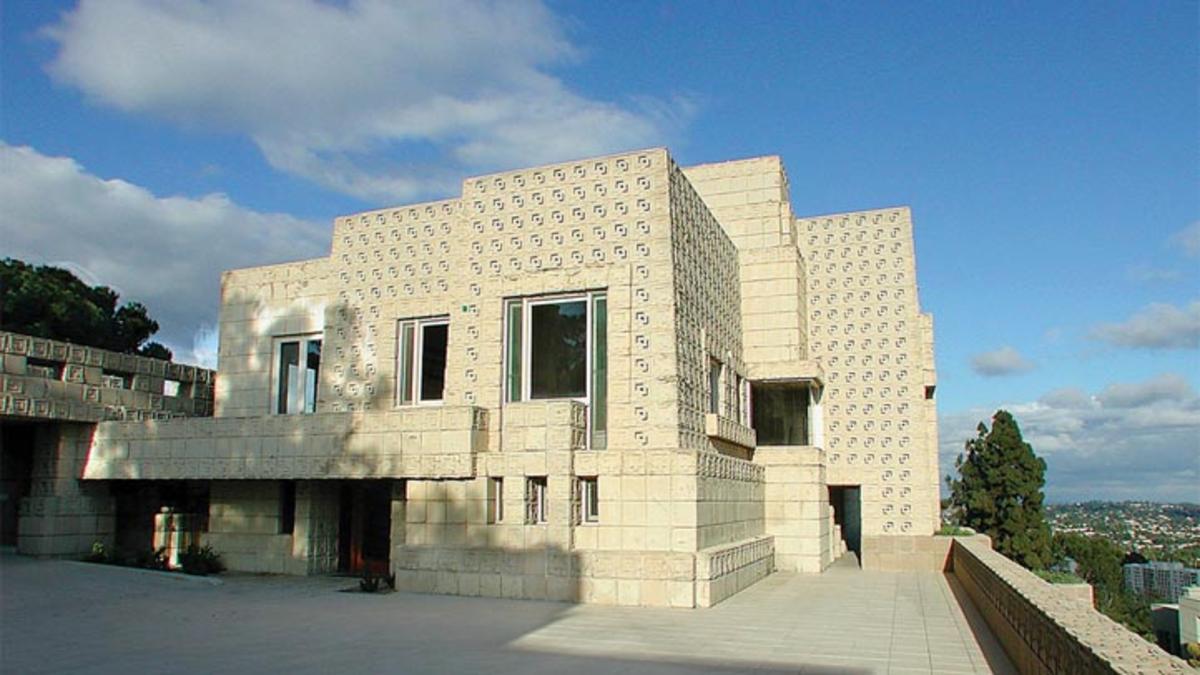 By: Alyson Pitarre
Read full article at: californiahome.me