Leonard's Contemplations
October 19, 2018 Filed under: The Buzz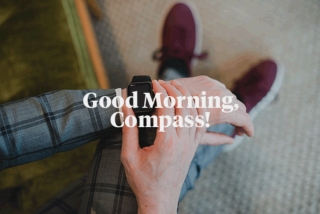 Another excellent Contemplation. Always a good reminder!
Elegance by Leonard Steinberg
Yesterday I attended the memorial service of top New York agent Richard Wallgren who passed away recently. He was somewhat of a legend in New York real estate circles not just because he had sold the city's three most notable condo buildings - The Time Warner Center, 15 Central Park West and 432 Park Avenue - but mostly because he was one of those agents who possessed a rare quality that I sincerely hope doesn't end with his passing: Elegance.
When I refer to elegance, I am not just referring to his grooming or fashion sense: while both were usually quite impeccable, they were secondary to his manners and style of doing business. In our real estate world that often seems to generally lack good manners - even the most basic kind - an elegant approach stands out. His elegance was felt from the moment you met him: a generous greeting with eye-contact, a pleasant social interaction and mini-conversation and then down to business. He listened closely, encouraged feedback and was fully engaged. He was an astute and outstanding salesman, but he was never overly pushy or aggressive. He was matter-of-fact, direct and highly efficient. He was also extremely intelligent and informed and spoke with knowledge and great insight.
Elegance is not just about a single moment or appearance: it is EVERYTHING you do in the way you present and conduct yourself. It's about great manners, appearance, substance, knowledge, humility, empathy and respect. And it's certainly something for all of us to aspire to.
Regards,
Leonard