SF Fall Antique Show Opens
October 27, 2016 Filed under: The Buzz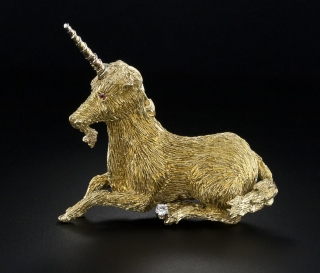 SF Fall Antique Show Opens
The San Francisco Fall Art & Antiques Show is the oldest continuously operating international art and antiques show on the West Coast. The Show features approximately sixty dealers from across the United States and Europe, offering for sale an extraordinary range of fine and decorative arts from around the world representing all styles and periods, including furniture, silver, ceramics, glass, jewelry, rugs, textiles, paintings, prints, photography, books, sculpture and objets d'art.
The San Francisco Fall Art & Antiques Show is vetted in cooperation with the Antiques Dealers Association of California to ensure the highest quality merchandise.
2016 Dates/Hours
Show Days
Thursday, October 27, 10:30am to 7:00pm
Friday, October 28, 10:30am to 7:00pm
Saturday, October 29, 10:30am to 7:00pm
Sunday, October 30, Noon to 5:00pm
Location
Festival Pavilion, Fort Mason Center
Fort Mason Center is located in the beautiful Marina District, between Fisherman's Wharf and the Golden Gate Bridge on San Francisco Bay. The entrance to Fort Mason Center is at the intersection of Marina Boulevard and Buchanan Street. A former military base, this National Historic Landmark is part of the Golden Gate National Recreation Area and, therefore, has no street address.