Cradle to Cradle Products Innovation Institute Gala
November 19, 2012 Filed under: The Buzz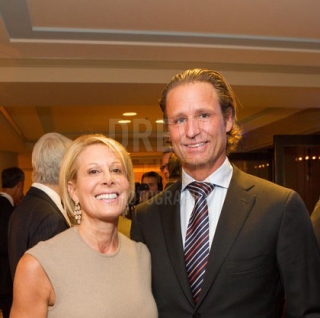 SFProperties' Max Armour attended the 2012 Cradle to Cradle Products Innovation Institute Gala on Nov. 14 at The Bently Reserve in San Francisco.

Actress Susan Sarandon emceed the fundraiser honoring William McDonough, co-founder of the institute. Three-time Oscar winner Meryl Streep introduced her longtime friend McDonough to the 450 in attendance, noting that former Vice President Al Gore called him "the mastermind of sustainable design."

The evening raised funds for the work of the institute, which was co-founded by McDonough and German chemist Michael Braungart to transform the way we make things for a safe and healthy world. The institute works with leaders from academia, the NGO environmental community, government and industry to implement a standard for assessing and constantly improving products.

The institute announced a new prize, the Product Innovation Challenge, which will split $250,000 among three designers of products for the affordable housing market that meet the Cradle to Cradle Certified Program criteria.

Along with Braungart, McDonough is the coauthor of the landmark book, "Cradle to Cradle: Remaking the Way We Make Things," a manifesto calling for the transformation of human industry through ecologically intelligent design.