ART WORLD DESCENDS ON MIAMI BEACH!
November 29, 2012 Filed under: The Buzz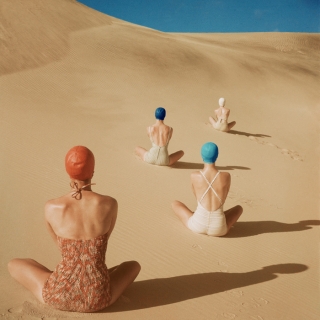 We here at sfproperties will be working hard and can't make the flight to Miami, but hoping you can!
The spotlight of the modern and contemporary art world will shine brightly on South Florida for four days beginning Dec. 6 when one of the most prestigious art shows in the world takes over the Miami Beach Convention Center.
Art Basel Miami Beach, the domestic version of the legendary Art Basel show in Switzerland, makes its 11th appearance featuring more than 250 leading galleries from five continents. Exceptional pieces by renowned artists of the last 100 years and cutting-edge newcomers will be on display. Special sections will feature projects by emerging artists, new artworks, public art projects, performances, video and sound art.
Be sure to check out the public art section (free to the public!) The presentation is outdoors showcasing sculptures, performances, and public artwork within an open and public exhibition format. Located at Collins Park, there is a pdf download on their website of the presenting artists.
One thing is for sure, it will be busy! So go with a plan.
Trying to sift through the works of 2,000 artists along with 50,000 other attendees can be daunting. To help you map out your strategy, the event web site features a floor plan along with plenty of other helpful tips on what to do in and around the event.
Check it out at http://miamibeach.artbasel.com/
Also check out papermag.com with a six part section of things happening at
Art Basel Miami Beach.
http://www.papermag.com/2012/10/art_basel_miami_beach_2012.php
http://www.papermag.com/2012/11/your_guide_to_art_basel_miami.php