How to choose the right agent by Malin Giddings
January 03, 2013 Filed under: The Buzz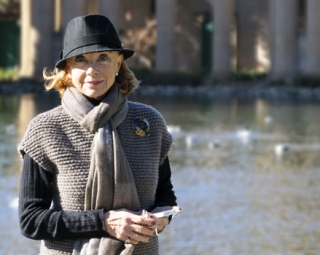 One of the most important financial decisions that we make in life is the investment represented by buying or selling our home. It is perhaps one of the most stressful events in our lives. Thus, the most important first step is to choose the right Agent to represent you.
Unfortunately most people have very little experience with how best to hire the right professional to achieve a successful sale. Too many people rely on friendships for their choice of representation. A home is close to the heart. It is a natural progression that people look to friends first. However choosing the wrong representative at the outset is a costly step that cannot be undone. If a sale is not successful from the start, sales history is created which devalues the home. It is hard to believe why the marketing of your single largest asset does not warrant utmost careful consideration.
Here are some questions to pose to Agents to ensure that you have a professional Agent/Broker who can properly manage every aspect and detail for a smooth top dollar transaction. Start by visiting the websites of agents who have been active in your immediate neighborhood. Arrange for two or three of your top choices to meet with you and request each one to provide a marketing presentation based on these questions:
How long have you been in business and who is your Broker?
What was your overall personal sales volume for the last 3 years?
What did you sell last year? Provide addresses within five blocks of your home, type of property, offering and sales prices for each.
Provide your most recent brochure, print ad and web marketing for three homes similar to yours.
What was the range and average price along with marketing time of your Seller-represented sales?
Provide two or three client references for homes sold similar to yours.
Most importantly, how do you differ from the professionals in your immediate marketing arena?

It is very useful to visit Agents' websites to understand "the company you will keep". ALL prospective Buyers in today's world look at broker/agent websites before requesting an appointment to view a home. Being part of a great website that offers other similar quality choices results is value added. You do not want your property to be the only single family home on a site selling mostly condominiums and vice versa, or a website in which the inventory is so general in geographic coverage and price range that it lacks focus. A 'Jack of all trades and a Master of none' is seldom your best ally when selling your home.
In many instances a Seller's first question posed to an Agent is the Asking Price and the temptation is to choose the Agent who quotes the highest price. Always choose the Agent based on his or her knowledge and expertise before discussing the offering price. This way, you are not choosing an Agent based on wishful thinking which most often results in exactly the opposite.
Once you have found the professional with whom you share a sense of trust and compatibility, you should feel like partners in a collaborative effort. Jointly review the comparable sales in terms of their presentation (eye appeal), overall condition and special features vis a vis your home. Listen with an open mind to the Agent's comments, including pre-marketing suggestions such as repairs or cosmetic improvements, light or full staging. Consider a price range and then the most effective price to achieve top dollar for your home. Your home is a product that should be packaged and marketed as beautifully and professionally as possible to attract the most number of qualified Buyers.
Happy Hunting!
Malin Giddings
Sfproperties.com