A New Life For A Napa Valley Architectural Icon
June 08, 2015 Filed under: The Buzz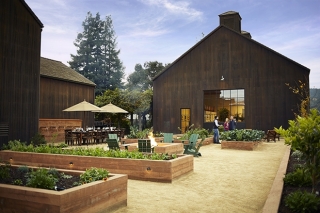 What happens when a working winery is also an architectural gem?
This was the challenge faced by the new general manager of Turnbull Wine Cellars, Zoe Johns, whose family purchased the Oakville property in 1993 from the late architect William Turnbull Jr. Turnbull, a modern architect with a pioneering take on Northern California vernacular, is the creator of several iconic buildings, including the Sea Ranch coastal community as well as his influential winery. Today, Turnbull wines are known the world over as some of Napa Valley's finest. But for Johns, keeping up with demand also meant keeping up with the times.
"Our focus before had always been to make the highest quality wines, but we didn't have a complete and unique 'front of house' experience," Johns says. "When I joined the family business, it was clear we needed an environment for our guests that was in line with our product."
Johns has overseen an extensive renovation of the original winemaking facility that now serves as the main Gallery Tasting Room. Her key to staying true to sensibility of the original property—envisioning the space as a warm, welcoming area that is an extension of her own family, who have headed up the Turnbull legacy for nearly a quarter century. "Inspired by my own home growing up, and with a goal of creating a true Napa Valley home for our customers, we set out to curate a comfortable and inviting environment," Johns says. "Guests leave the winery feeling like they've just spent an afternoon with family and friends."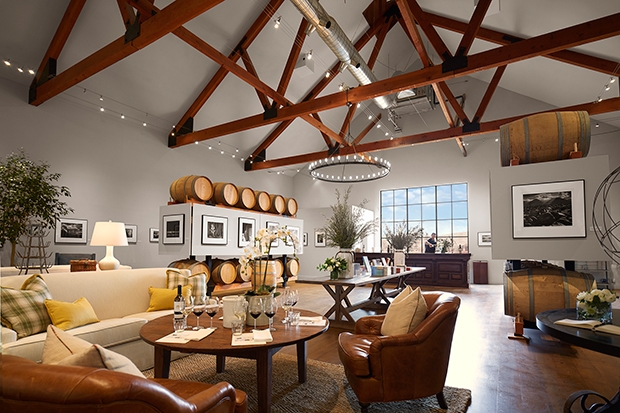 The new tasting room has soaring ceilings that highlight the original Turnbull trestle architecture. A rotating exhibition of iconic black and white photography, collected by Johns' stepfather and Turnbull owner Patrick O'Dell, softens the space. Johns, a former marketing director for Pottery Barn, used her expert eye to design the interiors. A wall of windows looks out on a new food-and-wine pairing garden, a key component of Johns' outreach, which includes winemaker dinners, private tastings and a variety of enticing events. The transformation also includes a renovation of other rooms, including Turnbull's former drafting studio, for intimate gatherings and private events. No detail was overlooked—Johns also tackled a major rebranding of the winery's packaging and graphic identity with renowned designer Michael Vanderbyl.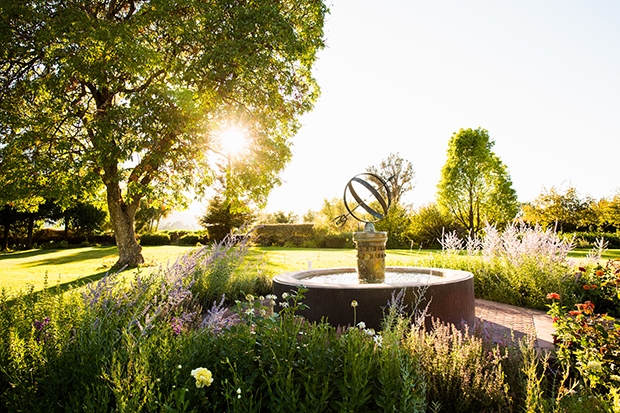 "We wanted to give a nod to the past but also make a bold statement moving forward," Johns says about the new graphic program, which reimagines the original Turnbull seal and inscription, "Fortune Favors the Bold." William Turnbull Jr. would be proud.

By Katherine Nelson
Full article californiahomedesign.com