Malin Giddings Honored as No. 1 Agent for Coldwell Banker Residential Brokerage in California
April 08, 2016 Filed under: Press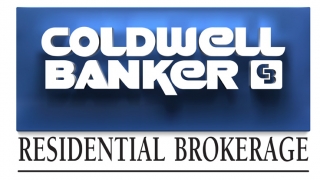 SAN FRANCISCO, Calif. – March 30, 2016 – Coldwell Banker Residential Brokerage, Bay Area's leading real estate services company, announced today that renowned San Francisco luxury REALTOR® Malin Giddings has been named the company's number one agent in California and second nationally for team sales last year.
Giddings and her team, who are affiliated with Coldwell Banker's San Francisco Pacific Heights office, sold $379.3 million in real estate in 2015, surpassing more than 3,900 affiliated agents from Lake Tahoe to the Monterey Peninsula and 85,000 independent Coldwell Banker sales associates around the world.
Giddings, who is located in the company's Pacific Heights office, has consistently been one of the top producers in the entire city and across the country, representing the most exclusive homes and estates and the city's most discerning clientele. Her specialty is representing properties in the finest locations in the north side of town.
"Malin is without a doubt one of the most talented and respected luxury real estate professionals in the industry because of her innovative approach to marketing, her commitment to perfection and her dedication to her clients," said Mike James, president of Coldwell Banker Residential Brokerage. "Year after year, she always ranks among the very best in the business. We congratulate her on another stellar performance."
Kelly Canady, manager for Coldwell Banker Residential Brokerage's Pacific Heights office, called Giddings "the ultimate professional" who is held in high regard by colleagues, competitors and clients alike.
"Malin has an incredible amount of knowledge about the San Francisco housing market and the best ways to market luxury properties," she said. "But beyond that, she has a true passion for delivering incredible client service. That's why she's in such demand from the most discerning clients in the city. This truly is a well-deserved honor for Malin."
Giddings was recognized for her accomplishments in a special Coldwell Banker awards video and will be part of a celebration event at the Wente Brothers Vineyard in July. She has also been extended an invitation to Coldwell Banker's Residential Brokerage's Top 1% Retreat, which will be held in late October at the Montage Beverly Hills.
During her award-winning 40-year career, Giddings has sold more than $3 billion worth of the finest homes and estates in the city and earned a sterling reputation for being San Francisco's preeminent luxury Realtor. She has been featured in publications such from The Wall Street Journal to Haute Living. Unique Homes named her among the 35 most influential people in luxury real estate.
A native of Stockholm, Sweden and daughter of a Swedish diplomat and president of the Nobel Foundation, Giddings attributes part of her success to her many international contacts. Because of her international experience she is sought after by relocating executives and expatriates. In addition, she is known for her strong design and marketing skills for luxury properties.
Giddings can be reached at Coldwell Banker Pacific Heights' office, 1560 Van Ness Avenue in San Francisco, by phone at 415.531.5033 or via email at malin@sfproperties.com. Her Web site is www.sfproperties.com.
About Coldwell Banker Residential Brokerage
Coldwell Banker Residential Brokerage is the largest residential real estate brokerage in Northern California and serves the markets from Monterey to Tahoe and nearly every market in between. The company has 57 office locations and more than 3,900 affiliated sales associates throughout Northern California. Coldwell Banker Residential Brokerage is part of NRT LLC. For more information please visit www.ColdwellBankerHomes.com or call 925.771.5285. CalBRE #01908304.

FOR MORE INFORMATION:
Steve Maita
Maita Communications LLC for
Coldwell Banker Residential Brokerage
425.827.5577
news@maita-pr.com