San Francisco Events: Fall Antiques Show
September 27, 2012 Filed under: The Buzz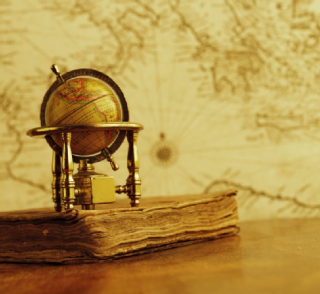 If you're an art lover, there's no excuse for missing the 2012 San Francisco Fall Antiques Show (SFFAS). This celebration of the world's best antiques, now in its thirtieth year, is the West Coast's oldest long-running international antiques show. Whether you're a newcomer to the Bay Area or a long-time resident, you owe it to yourself to check out this one-of-a-kind cultural event.

Why: This year's show will feature items from no fewer than 65 decorative and fine arts galleries from the U.S., Europe, and Asia. Mediums represented in the show range from photographs to ceramics to textiles to furniture. The 2012 show is proud to welcome such newcomers to the design world as Paris's Galerie Lefebvre and Massachusetts's Spencer Marks, as well as industry veterans such as San Francisco's own Hackett-Mill.

When: The not-to-be-missed Preview Party Benefit Gala kicks off at 7 p.m. on Wednesday, October 24, and lasts through 9 p.m. The show itself begins Thursday, October 25, and lasts until Sunday, October 28. Show hours are 10:30 a.m. to 7 p.m., except on October 28, which is open from noon to 5 p.m. You can purchase tickets for the show—and find a list of exhibitors—by visiting www.sffas.org.

Where: The 2012 San Francisco Fall Antiques Show takes place at the Festival Pavilion of the Fort Mason Center, located in the Marina district of San Francisco Bay, between Fisherman's Wharf and the Golden Gate Bridge. You can find the entrance at the intersection of Buchanan Street and Marina Boulevard; there is no street address. Limited paid parking is available at the site.

There's no other city like San Francisco—and if you're looking for the perfect home in the Bay Area, let Malin Giddings be your guide. Her knowledge of San Francisco's best real estate is unparalleled, and she brings a record of more than $2.5 billion in residential sales to the table. For more information, call (888) 588-9645 today.